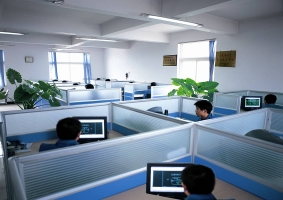 The technology center of Shandong Heze Huaxing Fuel Injection Equipment Co., Ltd is a professional research and development center of internal combustion engine fuel injection system which was identified as the provincial technical center in 2004. The center consists of product design and technology development, manufacturing process design and construction research, product test and data analysis etc. It has a highly educated, high-quality young innovation team, Senior technical staff accounted for 30.77% of the total number of employees, research and development personnel account for 11.4% of the total number of employees.
For the purpose of "Support the sustainable development of the company and lead the industry technology progress", the technology center actively developing countries above Ⅳ diesel engine electronically controlled high pressure common rail fuel injection system, gasoline direct injection engine fuel injection system, electric control unit pumps at home and abroad advanced technology, actively docking social development needs and national strategy, taking the national 863 plan, municipal technical innovation promote science and technology projects of major projects.
Technology center will continue adhering to the "harmony, the pursuit of excellence" enterprise core ideas, focus on independent innovation, cultivate and improve the core technology, provide a reserve of science and technology and guarantee for the company.